Designer Vintage Headpieces
Bespoke Wedding Headpieces, Tiaras 
Every piece of vintage jewellery tells a story from a bygone era. Its wonderful to source only the most equisite materials from the 1930's to 1960s, sculpting them into a bespoke bridal headpiece using fresh water pearls.
Lovely photo by www.samlanephotography.co.uk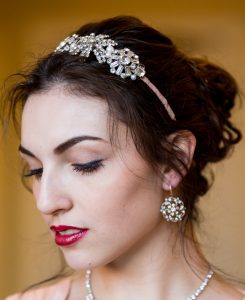 Queen for a day
A touch of Hollywood galmour and a hint of magic, 1940s costume jewellery looked and felt like the real thing.  A contemporay bride on her wedding day, or a woman of any age getting ready for a party or event, at the moment they complete their outfit with a tiara or headpiece, I want them to feel special, every woman deserves to be Audrey Hepburn, Marlyn Monroe or Queen for the day.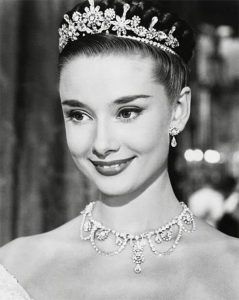 Hierloom pieces recreated into a contemporary, one off designer headpiece should be worn several times and passed on to the next generation, giving the jewellery many more years of life. I met a lovely girl at a wedding fair recently who had a tiara that she was going to wear on her wedding day it had been passed on though 4 generations.
www.krauszjewellery.co.uk/product-category/headpieces